From the discussion here I have a follow on question regarding event processors and processing groups.
The reference guide itself includes this picture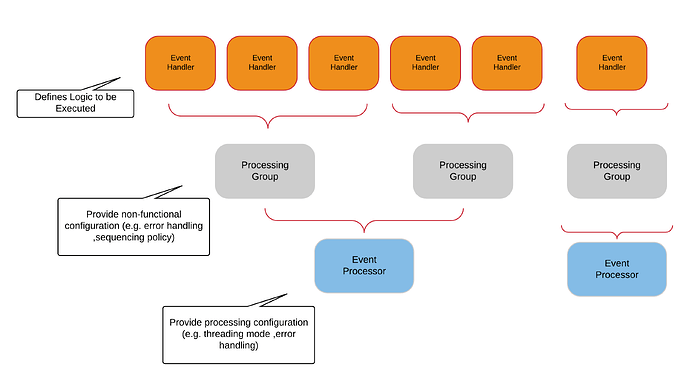 The picture has one event processor controlling two processing groups.
The question I have: what use cases would necessitate an event processor controlling multiple processing groups? How would that be configured in the app?
So far I have only seen the 1…1 relationship betwen them and am curious about others.