Hi,
I want to validate my folder structure for one of the functional modules and need an opinion on it.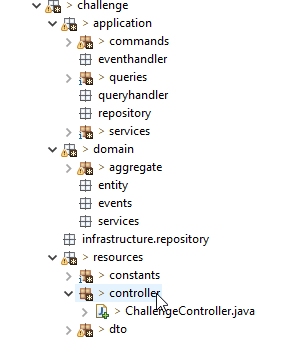 each module contains a similar but separate structure as following:
parent level folders: application, domain, infrastructure, resources.
resources: Controllers and DTOs
Application: Application Services, commands, queries, repository interface, Event Handlers (those which write to read database using repository interface), Query Handlers (which read data from read database using repository interface).
Domain: Aggregates, Entities, Events, Domain Services
Infrastructure: Repository Implementation class
Please suggest, should I use such a structure for the functional module.