I have some errors when using axon cloud.
my application.properties:
axon.axonserver.servers=axonserver.cloud.axoniq.io:443
axon.axonserver.keep-alive-time=0
axon.axonserver.ssl-enabled=true
axon.axonserver.context=axon-server@axon-server
axon.axonserver.token=****

my log :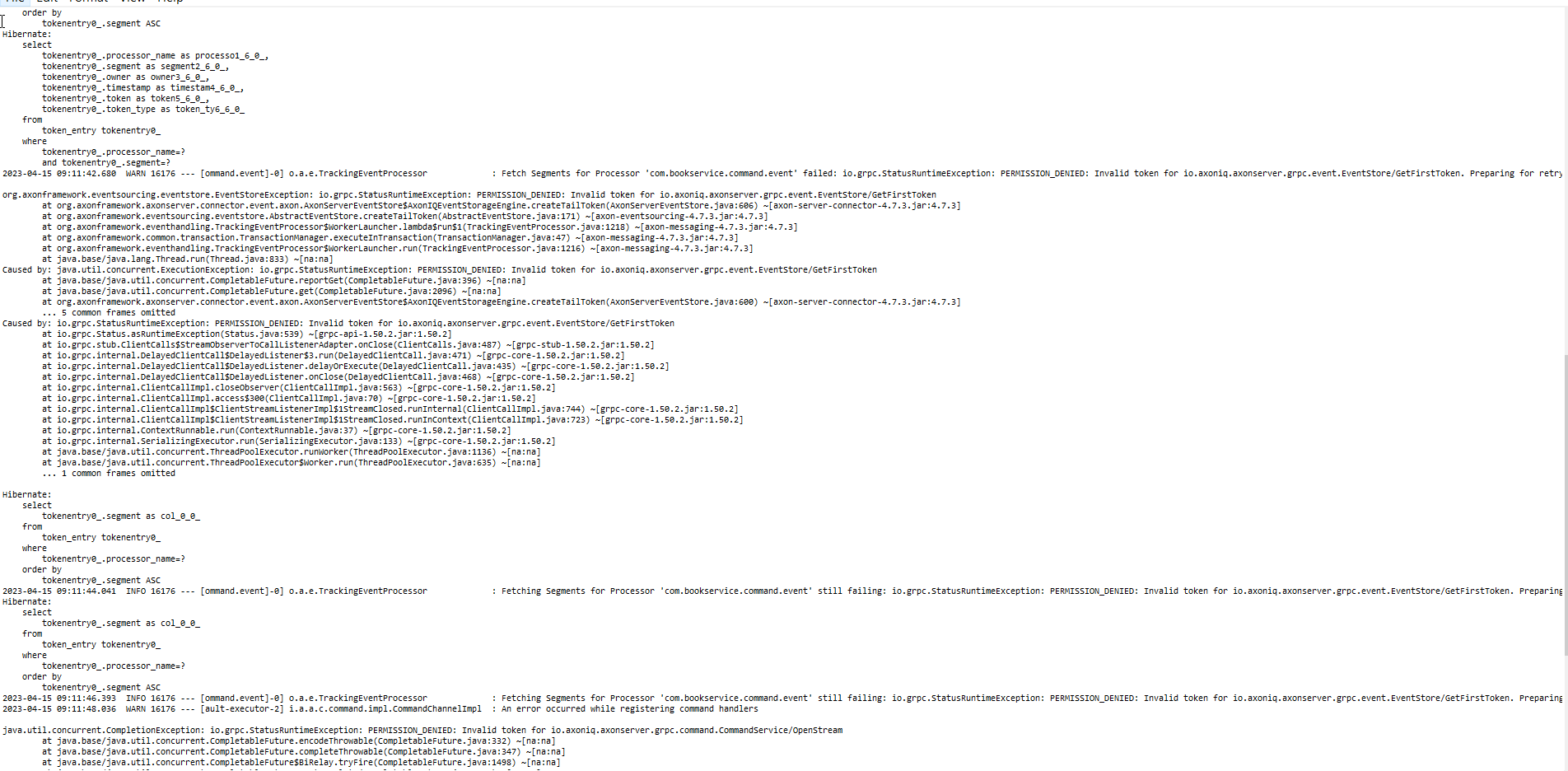 I am new to using Axon Server and it's quite unfamiliar to me. I have been trying to troubleshoot the issue but there is limited information available. Could you please help me? Thank you.