Hi everyone.
Decided to perform a simple load test: generate billion events for n number of aggregates and noticed that events throughput
degrade over time with storage size growth. Started to experiment with aggregate number and it looks like having less active aggregates
and the same amount of events will lead to faster throughput degradation. I suspect that the more events there are per aggregate, the slower
overall speed is.
This conclusion contradicts to the slide I've found in the web, so probably I'm missing something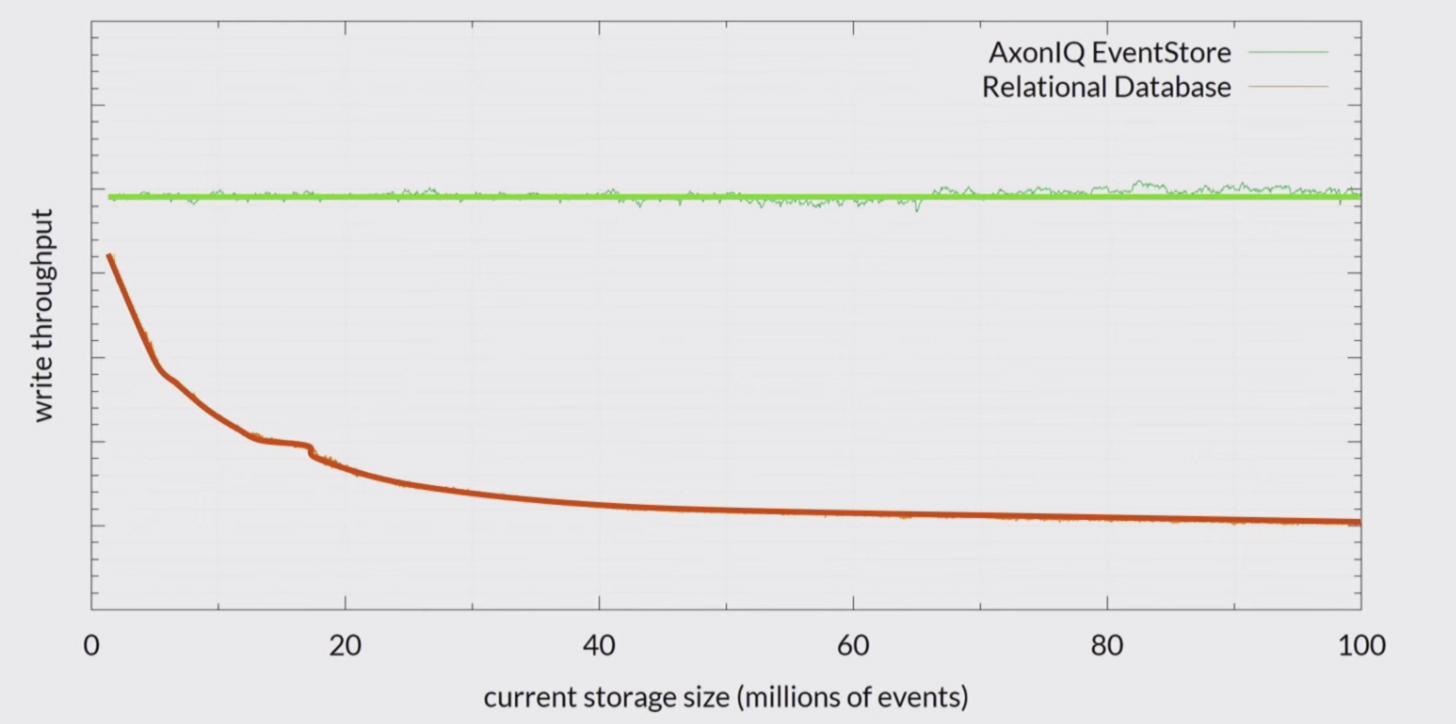 Initially was thinking that something wrong with number of permits, so increased it's value to
axon.axonserver.initial-nr-of-permits = 10000000
And when started to look at machine resources (axon app and axon server are at the same node) found interesting graph for IO reads: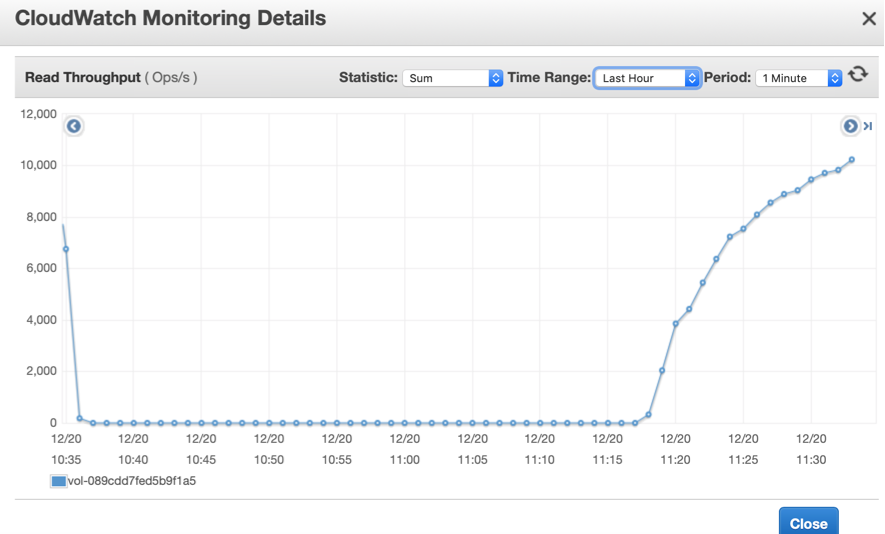 I am not performing any reads or replay, just append.
Any ideas on what might be causing such huge increase of reads, only after 3 millions of events (100 000 different aggreagtes) ?