Hi,
I'm getting started with the Axon framework and have a question regarding how to customize the DB tables for event sourcing.
Currently in my simple 'account' application (using CQRS) the following table structure is automatically created.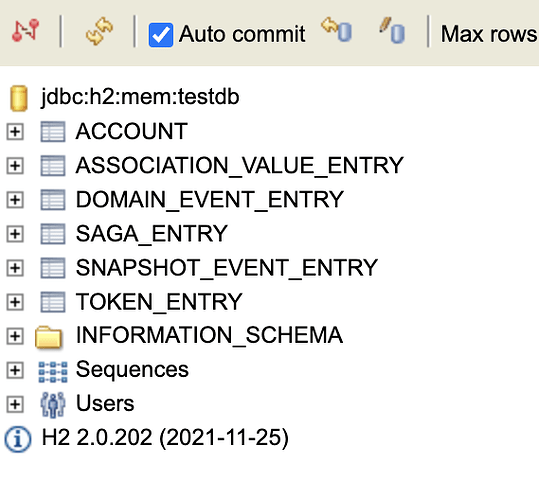 The event store table is called 'DOMAIN_EVENT_ENTRY' and it has some default fields containing META_DATA, PAYLOAD, and other fields that I'm having a difficult time understanding. Can you help me understand what each field means and how can I customize this table (name/structure) for PRODUCTION-grade support?