We are happy to announce that we have released a plugin to support Axon Framework in Intellij. It will help you navigate between handlers and the places where its payload is created. Take a look at the following image.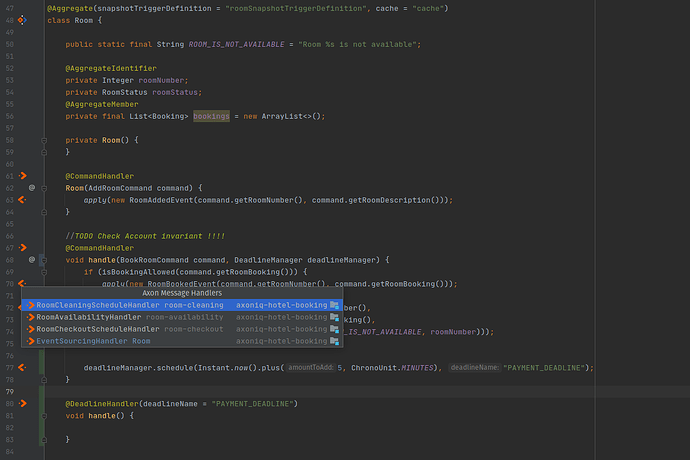 The plugin also provides inspections for common errors made while using the framework. We also have more features on the roadmap. If you have a great idea for the plugin, let us know on GIthub!.
You can download the plugin on the marketplace or directly from within IntelliJ. Happy coding!